Get Help
Register with wecare.kiwi to get day to day support and check-ins, or to help you deal with an issue you're struggling with.
Registration takes just a minute, and we'll also send you regular updates.
wecare.kiwi is a free service to sustain family/whanau carers, older people, those living on their own without support nearby, and people who are unwell or have a disability.
We will respond to your registration within 24 hours.
Inquiries: call Carers NZ's helpline during business hours 0800 777 797, or email centre@carers.net.nz
In emergencies, always phone 111 or for a COVID-19 query call Healthline, 0800 358 5453.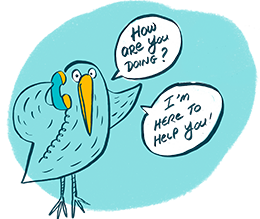 ---
Register for Help
Please Note
wecare.kiwi aims to respond within 24 hours.
We are not a replacement for formal services such as home cleaning and personal care. We are here to do what we can to help carers, people with disabilities, people living alone without support nearby, and people who are unwell or have a disability get through Covid-19.
If you use Facebook, please stay informed by joining our network at www.facebook.com/carersnz
For government information visit www.covid19.govt.nz
If you are worried about yourself or someone in your household call the Healthline 0800 358 5453.
If your request is about a crisis or emergency, always phone 111.
Privacy
wecare.kiwi is a Covid-19 response service from Carers NZ and IHC, helping New Zealanders who need support. To provide support, the wecare.kiwi partnership collects personal information such as name, contact information, location, interactions with us, and what types of help you might need. We collect your personal information in order to provide support that you have asked for and keep you up to date with developments (unless you don't want these updates). Besides our staff we share this information with IHC volunteers and others in our support networks to provide the assistance you have asked for. We will only ask for the information we need. Let us know if there is some information you don't want to share. If you choose not to give us some information, this might change the services we can provide. We keep your information safe by storing it in password protected computers and only allowing some staff to access it. If you'd like to request a copy of your information or have it corrected, please contact Carers NZ on centre@carers.net.nz or 0800 777 797, or IHC on privacy@ihc.org.nz or 0800 442 442.